We have various online courses in the area of Virtualization and Cloud Computing. The courses are listed below, based on our partners .

Courses offered by VMware include:
Introduction to Virtualization
IT Solution for Digital Business.
Software Defined IT using VMware.
Optimize and Scale
Business Critical Applications. See the chart below to know more.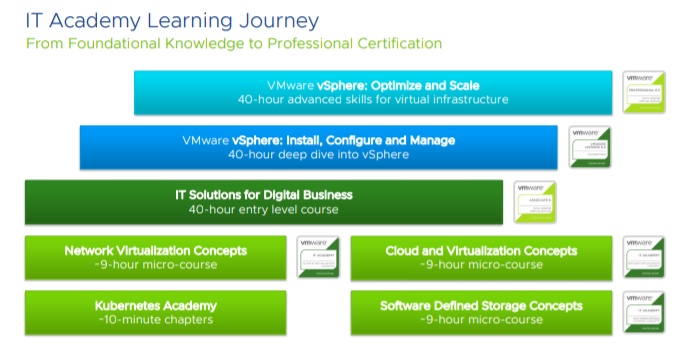 Click Here to start VMware Courses Now. Or Click Here to login into the LMS and continue your registered course.
For all enquiries or complaints, please reach out to us on WhatsApp or Call +237-673974477, +237-673974212 or email info-paveu@africa-union.org.
Click Here to join our Telegram Group
Click Here to Join our WhatsApp Group